Simplicity. Nowadays, it's not so simple--don't you think? You need to actually work hard to find it. Apparently it was something to strive for in da Vinci's day as well: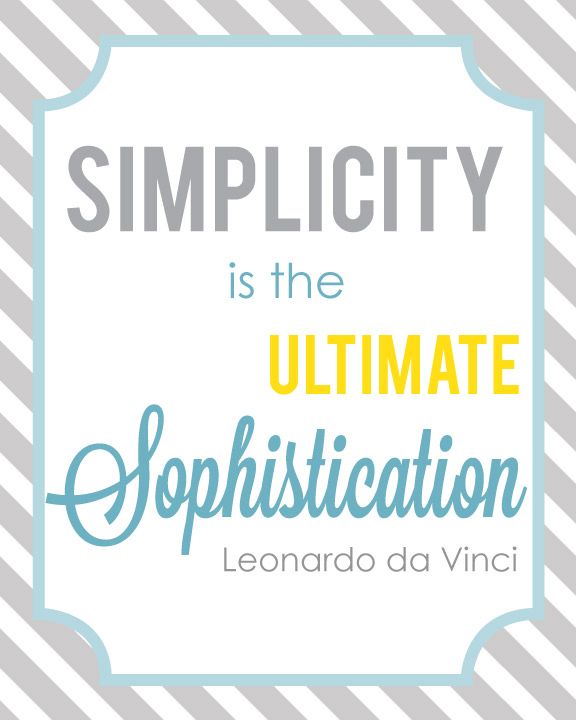 Amen, Mr. da Vinci. This is one of Lauren's favorite quotes, and she asked if I'd design something to hang on her wall--voila! She was even nice enough to let me put it up here so YOU can print it up if you'd like!
Click on the image or
HERE
to download an 8x10 printable.